Here is a step-by-step online application guideline for the Dr Walter Private Health Insurance application process.
To get started, please click "HEALTH INSURANCE" on the Expatrio homepage.
Please tell us what your occupation will be in Germany. This should be the occupation you have applied for your visa for.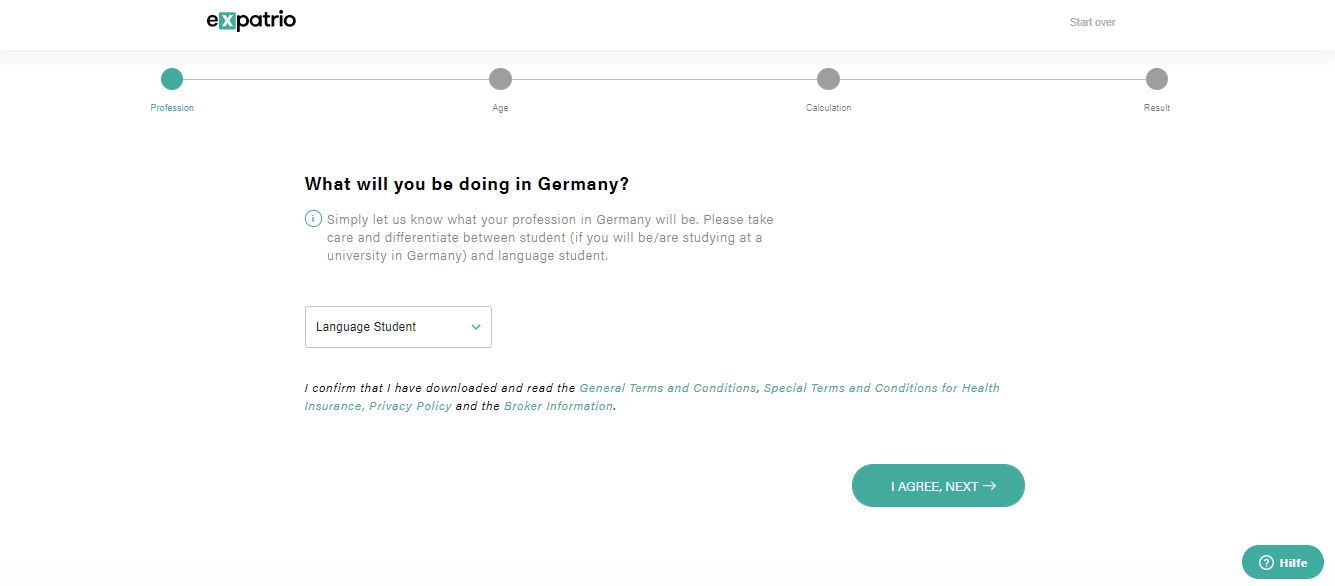 Tell us your age range.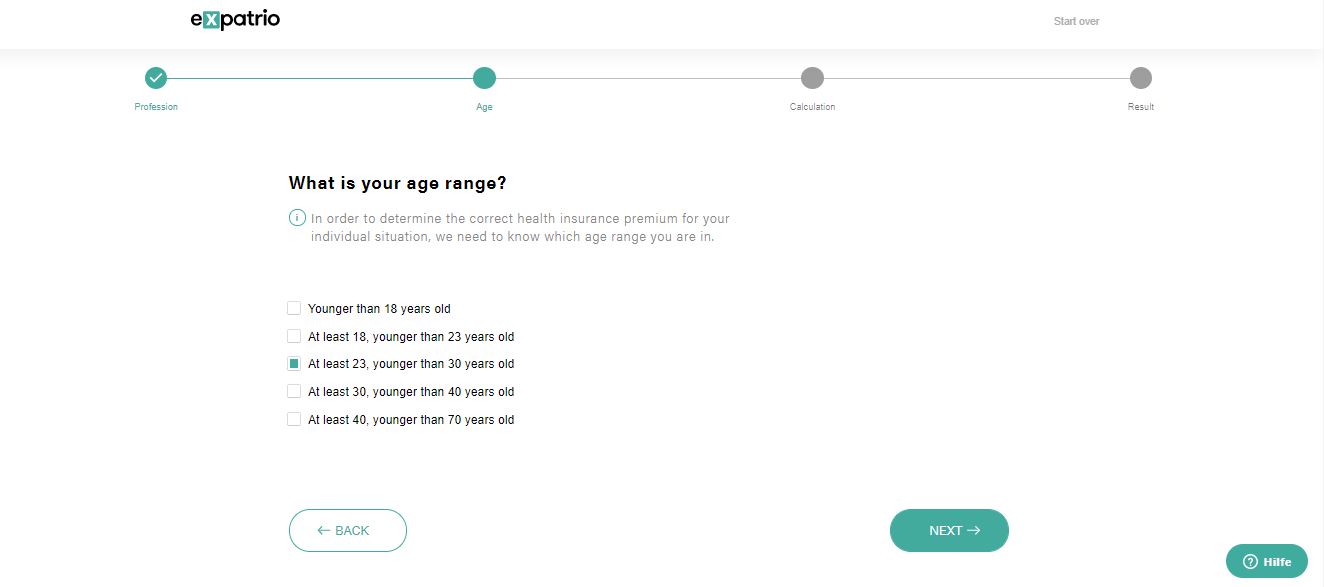 If you would also like to open a Blocked Account with Expatrio you can do this now. If not, you can turn off the 'Set up Blocked Account now' toggle in the top right-hand corner.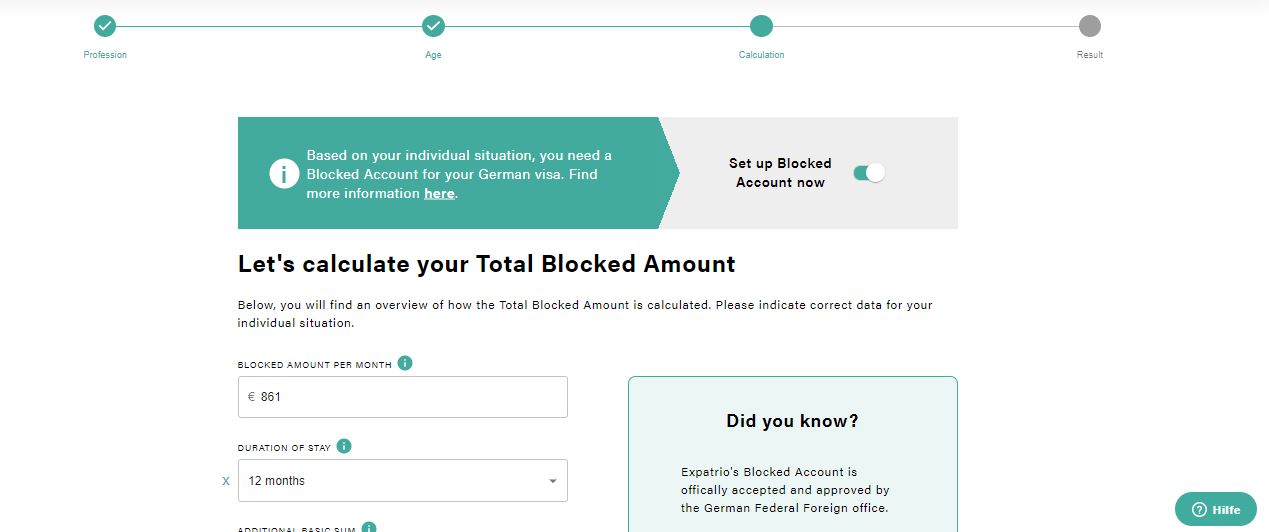 Choose which insurance package you would like. You can change this at a later date if you wish.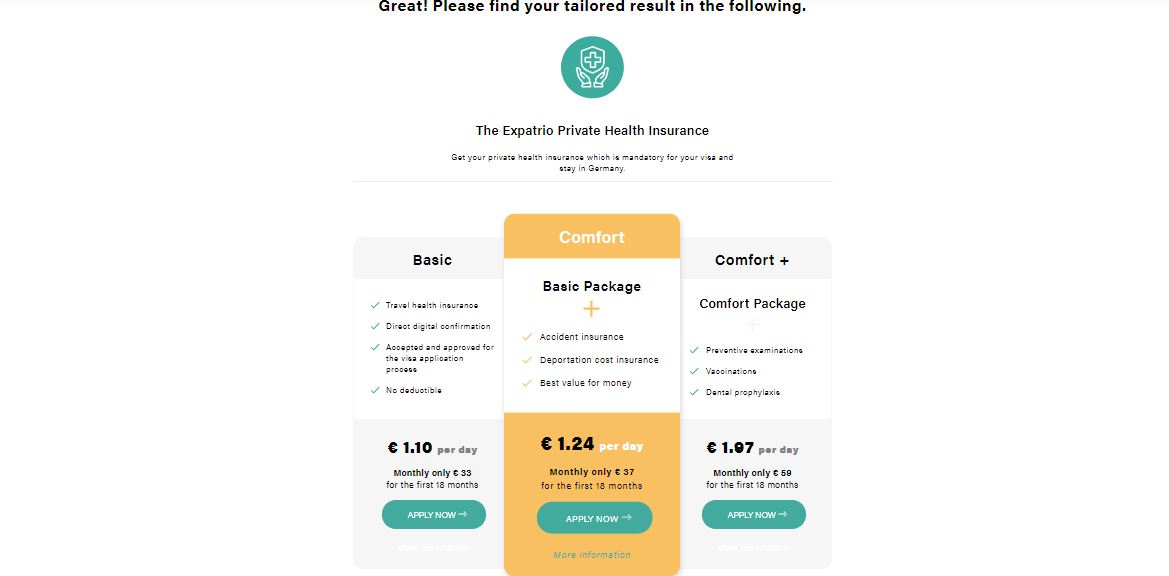 Next, please fill in the form with the exact same information that is shown on your passport. Double check your email address as you will receive all the important documents to your email.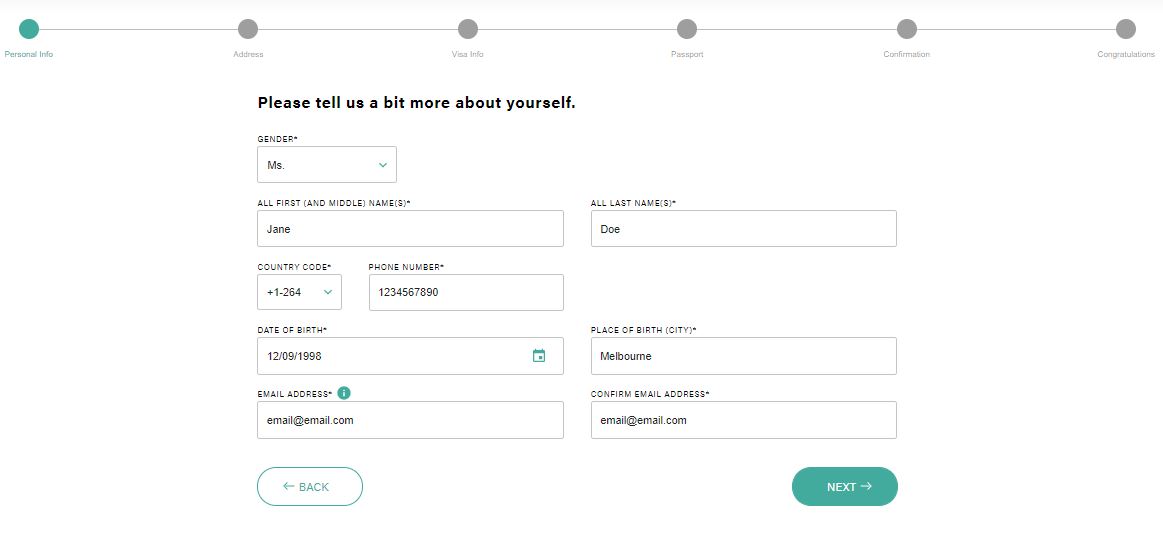 If you already have a German address, let us know and check if your name is correctly written on your post box. If not, please click 'No' and provide your current address outside Germany. You will be able to update your German address once you have arrived in Germany.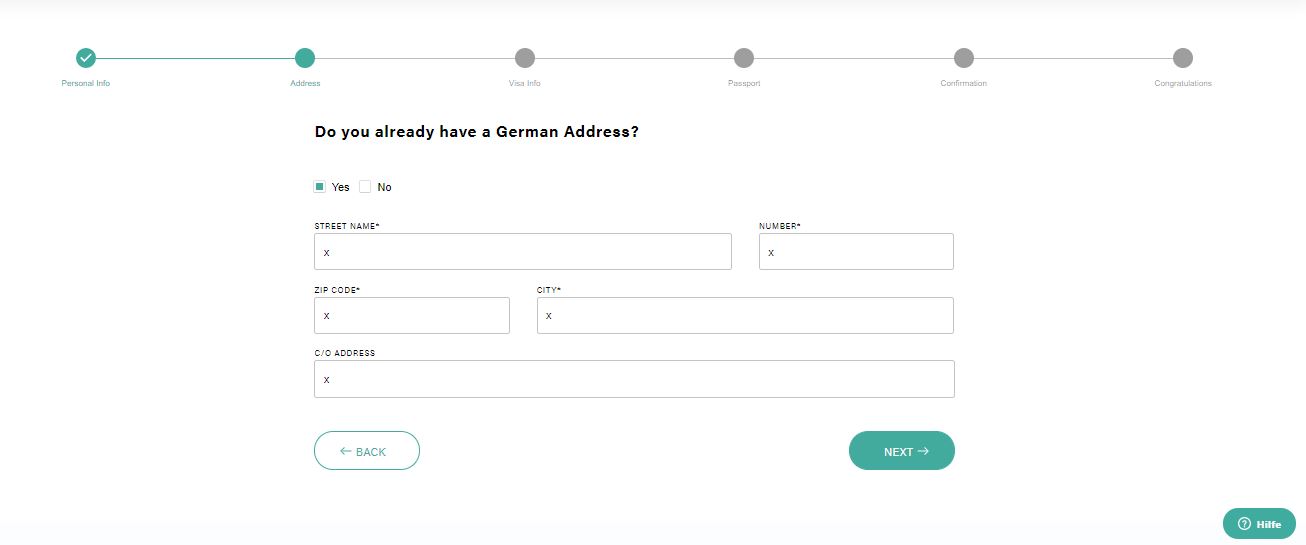 Please provide your nationality, the country you are relocating from, the authority who will be handling your visa application, and your estimated arrival date in Germany.

Please upload a picture of your passport. If you do not have it at hand you can simply click 'I do not have my passport at hand and will upload it later on' and skip this process for now.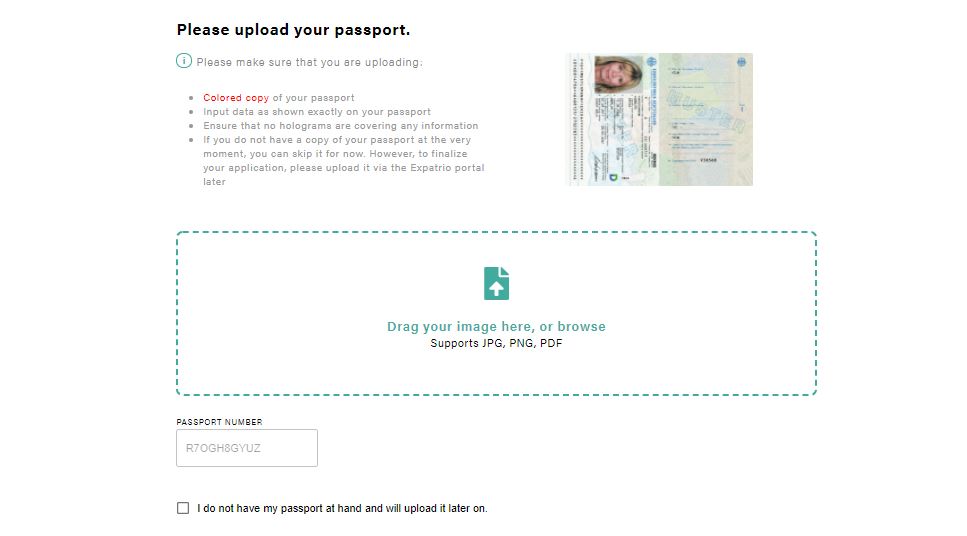 Great, you are done! All you need to do now is to check everything and read the DW-EDUCARE-Information sheet.
To confirm your application, click 'Confirm and Submit'.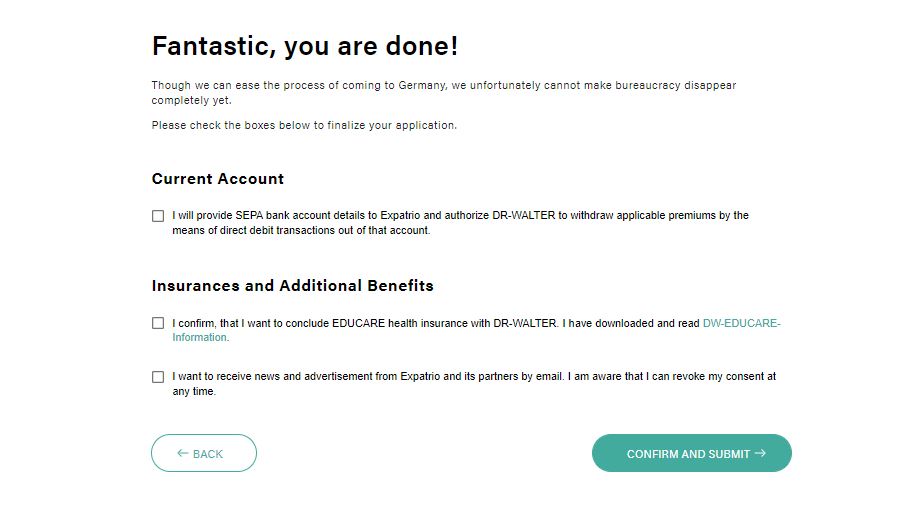 Congratulations! You have now successfully finished your application for Dr Walter Private Health Insurance. You will be able to download your insurance certificates from your user portal within 24 hours, after successful identification and verification.