We understand that it is impossible to remember all the passwords you are using. Therefore, we made it quite easy to reset the password in case you forgot it. You can simply reset your password by clicking "Forgot your password?" on the log-in screen of the Expatrio portal.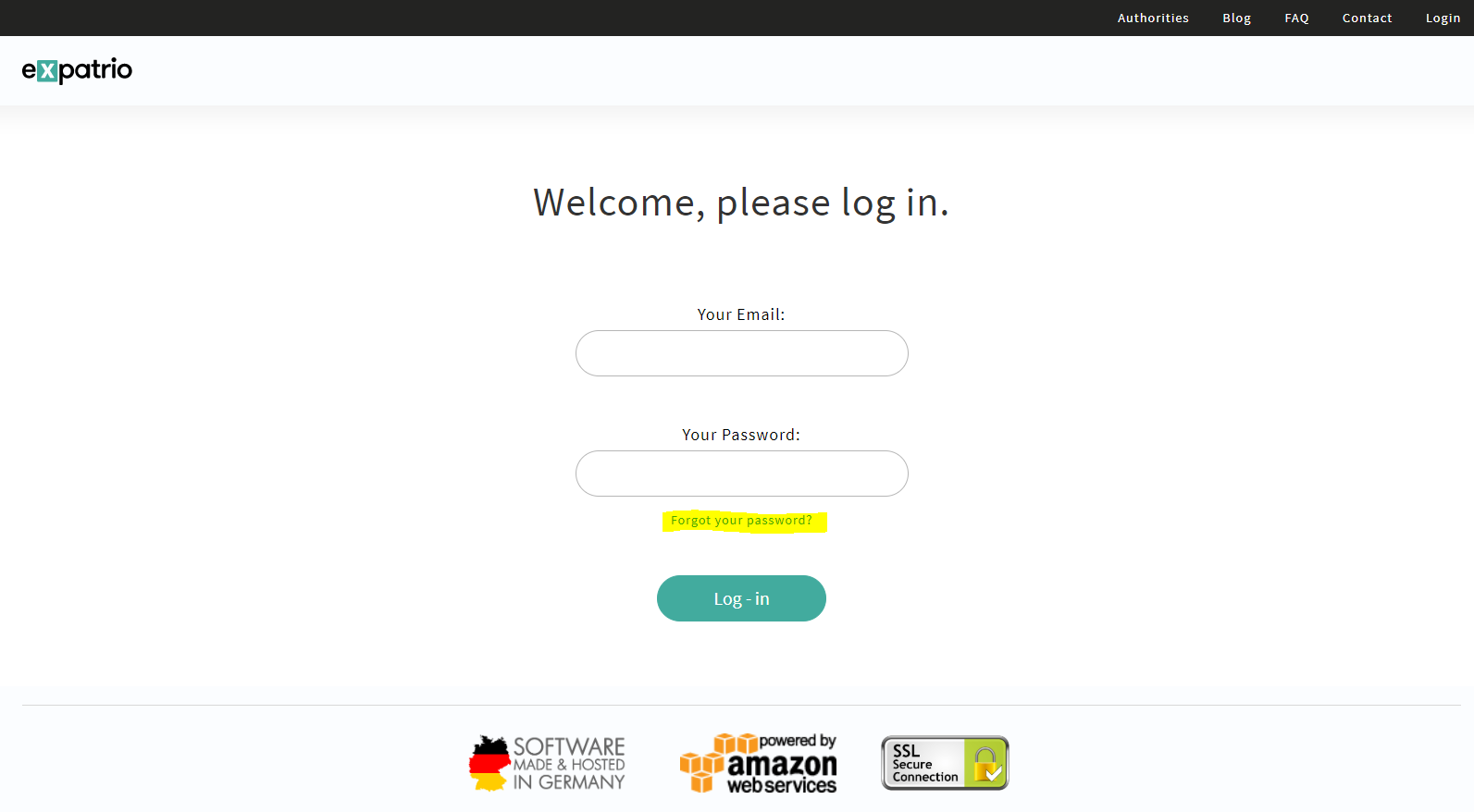 Afterwards, you need to type in the email address you have used during your application on the Expatrio platform.
Simply click "Reset Password" and you will receive a reactivation link via email. By clicking on the reactivation link, you can easily set a new password. Please note that the link will only be valid for 5 days.
Related articles: