Your blocked account can be updated to the amount requested by the Federal Foreign Office.
You can login to the Expatrio User Portal and select 'Blocked Account' on the menu. Here you will find your dashboard with all the relevant information.

You will be able to increase your Blocked Account to the new monthly blocked amount, as well as the number of months your Blocked Account will have. Once confirmed you will be provided your updated transfer information.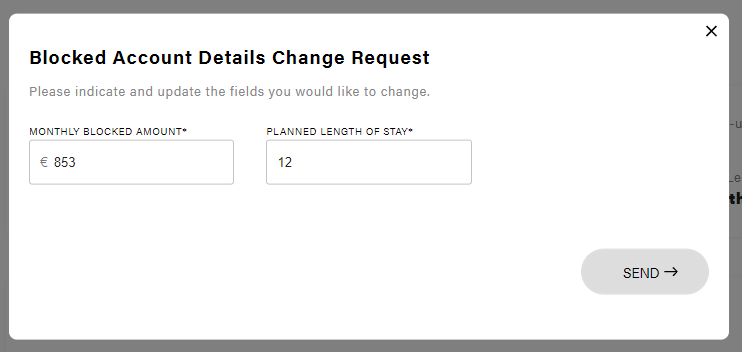 Additional important notes:
Please do not transfer additional money to your existing Blocked Account

without requesting an update

to your Blocked Account.
If you require more than the standard monthly amount, please also provide a letter from the German authority handling your visa request (embassy, consulate, Ausländerbehörde, etc.) which states the amount you need to block.