Should you wish to close your Blocked Account (e.g. because your visa has been rejected), please follow the instructions below to receive your refund as soon as possible.
Note: please keep in mind that the closing process might take up to four weeks.
Blocked Account closing process
1. Inform us via this contact form (choose the category 'Blocked Account Closing').
2. We will enable you to initiate your closing process via your Expatrio User Portal by updating your Blocked Account status. You will receive an email once you can initiate the process.
3. After you have received the email, visit the Expatrio User Portal and go to your 'Blocked Account' page. On that page, click the 'Close' button.
4. Follow the instructions provided in the pop-up that will open after clicking the 'Close' button.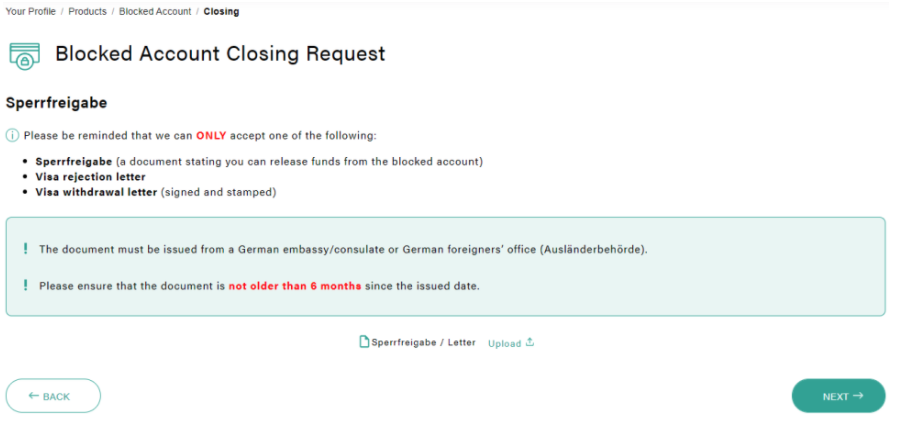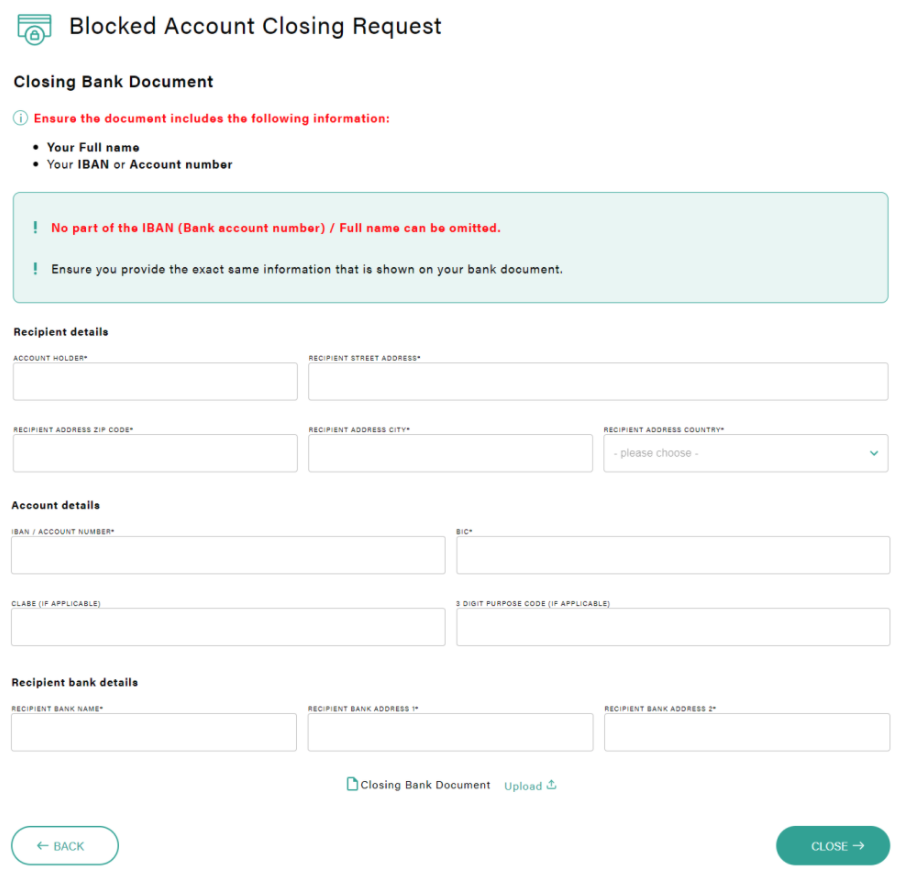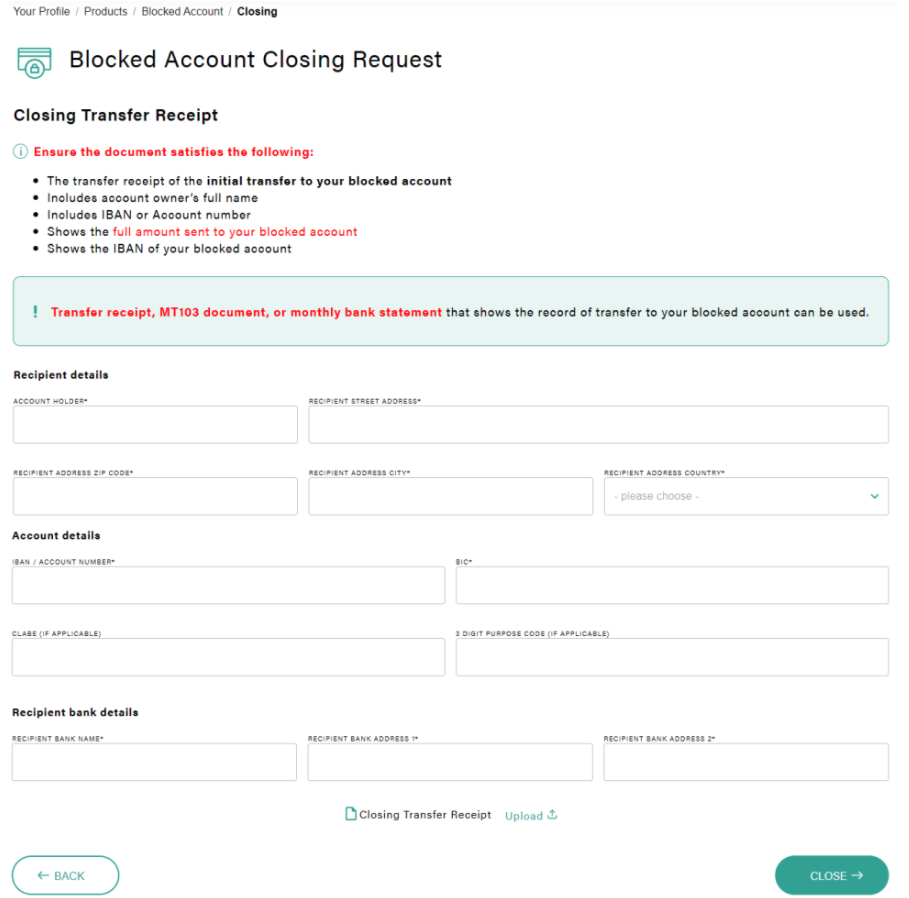 Once you have provided the necessary information and you have uploaded the required documents, click the 'Send' button on the down right corner.
5. The Total Blocked Amount less the fees will be sent back to you (in case of visa rejection, we will also refund all the fees). Should there be any bank or transfer fees, the €100 buffer will be used to cover the costs.