What does the validity date on the 06 Blocked Amount Confirmation mean?
Your 06 Blocked Amount Confirmation might have the below lines:
'Diese Sperrbestätigung ist gültig bis:' on the German page
'This blocked amount confirmation is valid until:' on the English page
It is important to understand that this validity date is for the document itself, not for your Blocked Account. This is why the lines speak about the validity date of the 'Sperrbestätigung' and 'blocked amount confirmation', not the 'Sperrkonto' and 'blocked account':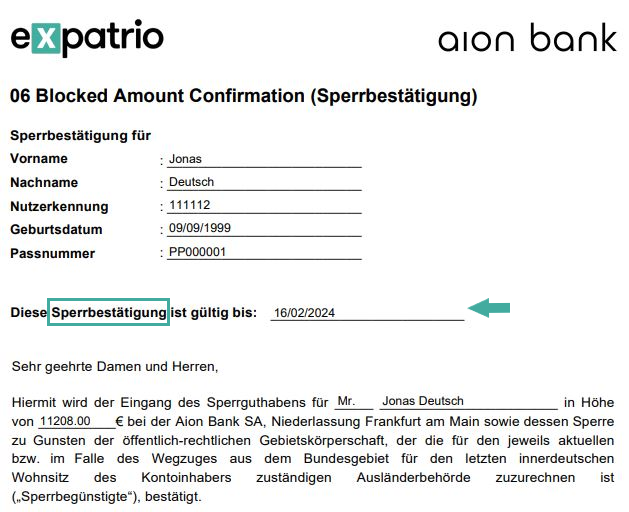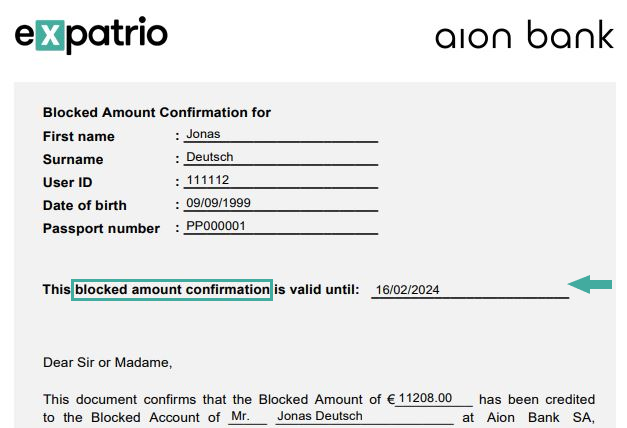 This validity date does not mean that your blocked account will be closed at that date. It only means that this current document no longer acts as proof of your blocked amount after this date.
What if I need a new 06 Blocked Amount Confirmation?
Until your blocked account is not activated (the monthly payouts did not start) or closed you can contact us for a new 06 Blocked Amount Confirmation any time (before or after the validity date on your current 06 Blocked Amount Confirmation too).
This information should not cause any issue for your Visa or Residence Permit application process.