Techniker Krankenkasse (TK) is a statutory health insurance fund, the largest one in Germany. The main advantage of TK services is their adaptivity to the needs of foreigners. For instance, their 24/7 English-speaking customer support line and free appointment service that would help to choose the right clinic for your visitation.
TK has the the 'Germany's Best Health Insurance Fund' seal for the 17th time running: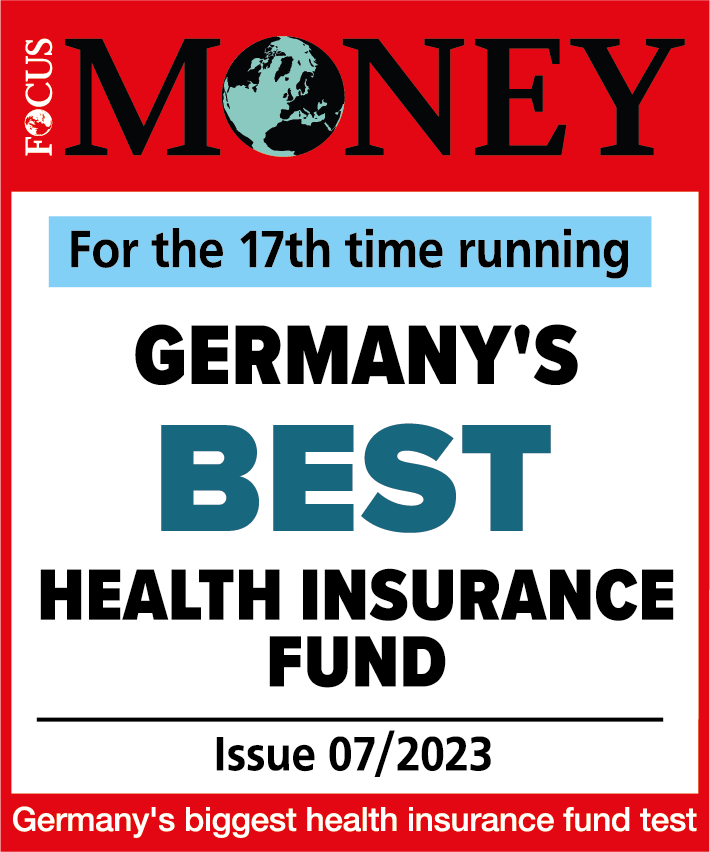 ---
TK Bonusprogramm
Customers receive cash back and other benefits from accumulating points with TK's bonusprogramm. You can earn points by attending regular check-ups at the dentist, the non-smoking course after the New Year or even having a Football membership.
You can download the TK App to be able to access insurance information whenever necessary.
---
As for the costs of insurance, this will vary depending on your personal profile.
Monthly contributions:
Students under the age of 23 or with children: 120,34 EUR
Students age 23 and above without children: 125,21 EUR