If you are a student and decide to upgrade from Blocked Account to the Value Package to benefit from free Incoming Insurance and the DeGiS membership all you need to do is following:
Login to the Expatrio User Portal
On the main page scroll down
Under the matrix with Expatrio services choose the left button "Upgrade to Value Package" (as shown in the screenshot)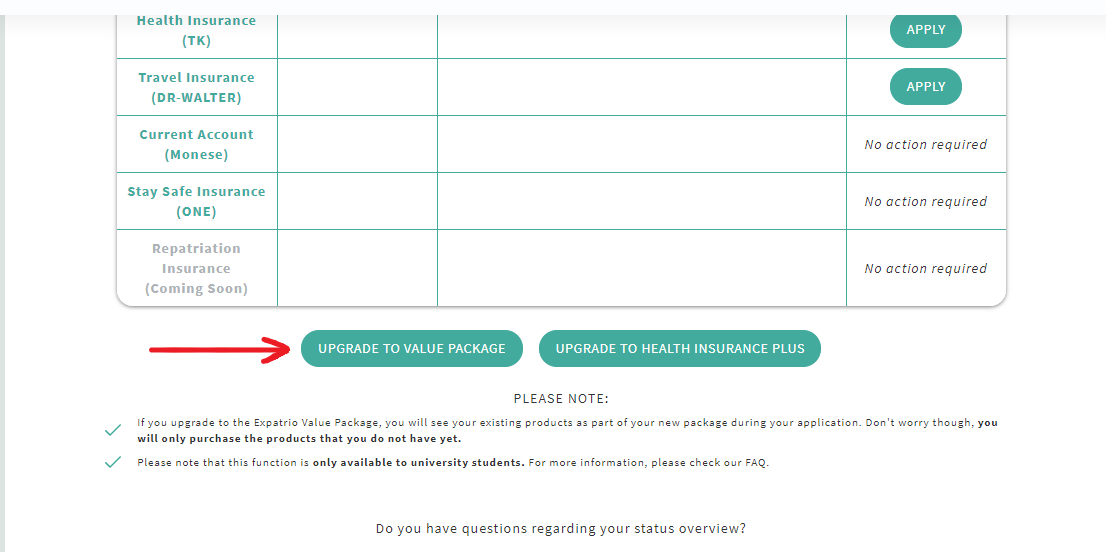 That is all that is necessary from your side. The rest of the work we will do for you. 
Note: If you haven't ordered Blocked Account yet, you can directly apply for the Value Package from the very beginning. 
Related articles: