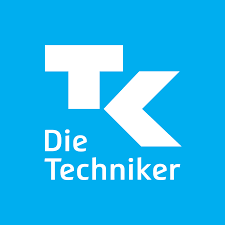 Expatrio provides the best and fairest rated health insurance fund, Techniker Krankenkasse(TK).
Techniker Krankenkasse(TK) has the most foreign insurance members and provides Electronic Health Insurance Card for free choice of doctors. When you become an insurance member of TK, you can experience 24/7 English customer service telephone line and TK-Appointment Service will help you make a medical appointment at the right clinic for you free of charge. Moreover, TK offers a Bonusprogramm which accumulates points you earned by attending various check-ups, exercises or events and pays you back with cash or additional service.
For more information about TK student insurance, click here!


You can simply apply via Expatrio's homepage platform just like you did with the Blocked Account.
Don't worry if you don't have German address yet, we will receive all the documents and send it to you via email. Finish opening Blocked Account and joining Health insurance before arriving in Germany. Are you already in Germany? Don't be bothered to go find offline insurance offices, getting an appointment and suffer from language barrier but just apply with Expatrio! 

Moreover, when you join Techniker Krankenkasse (TK) via Expatrio, we issue ISIC(International Student Identity Card) for free, you can experience more than 42,000 benefits in more than 130 countries worldwide.