Once you arrive in Germany and you are ready to start receiving your Blocked Account payouts, you will need to activate your Blocked Account through the Expatrio User Portal. Let's go through the details step by step.
Prerequisites to activate your Blocked Account
Current bank account
The money from the Blocked Account is not directly accessible. You are not able to pay for rent or cover your daily expenses with a card like you would with a normal current bank account ('Girokonto' in German). You will also not have a debit/credit card coming with your Blocked Account.
This is why you must set up a personal bank account (a so-called current account) in Germany, or an other SEPA country, in order to receive your monthly Blocked Account payouts.
You will find some recommendations of convenient current account providers in your Expatrio User Portal.
When activating your Blocked Account, you will need to upload a document verifying your current account details. This can either be (A) the account opening document or (B) a monthly bank statement. Please make sure that the document contains your full name, IBAN and BIC.
German address
Besides the current account, you will also need to prove that you have a valid address in Germany. This can be done by handing in a registration certificate ('Anmeldung' in German), a rental contract, or a landlord confirmation ('Wohnungsgeberbestätigung' in German).
Visa & Immigration
Finally, you need a valid visa document (or residence permit) as well as a proof that you have entered Germany. This proof is usually the entry stamp in your passport which you receive at most of the airports. In case of digital immigration, you could e.g. provide a valid plane ticket or similar documents.
Activating the Blocked Account
Step 1
Visit the Expatrio User Portal and go to your 'Blocked Account' page under 'Products' in the menu on the left. On that page, click the 'Activate' button.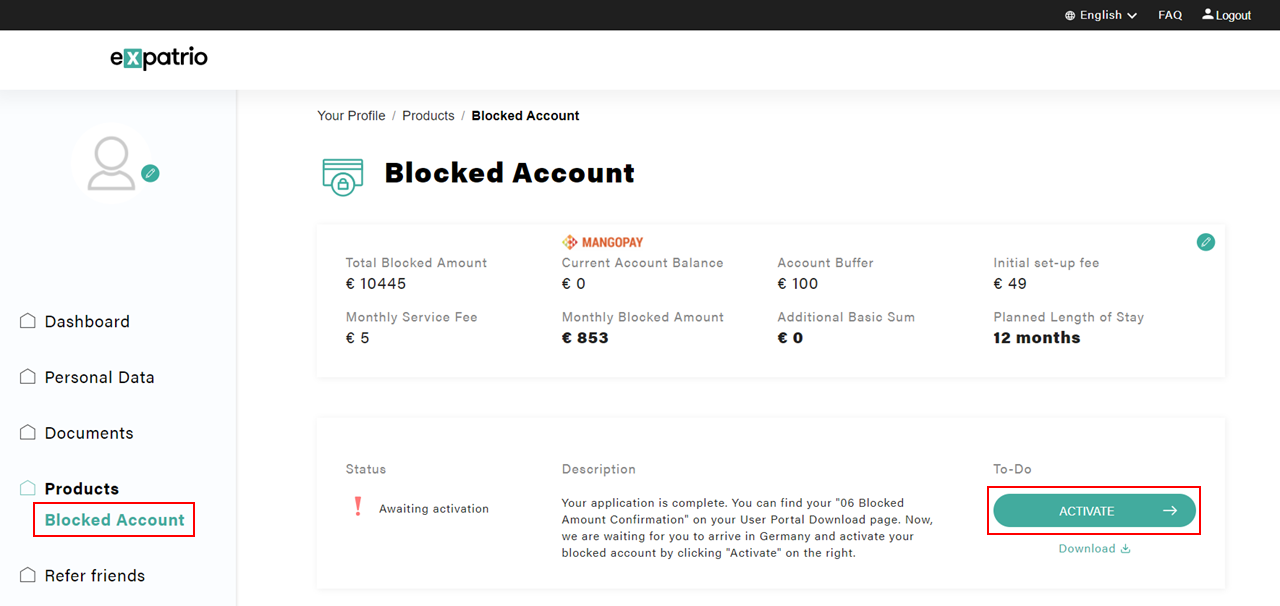 Step 2
Once the activation page has opened, click NEXT to proceed.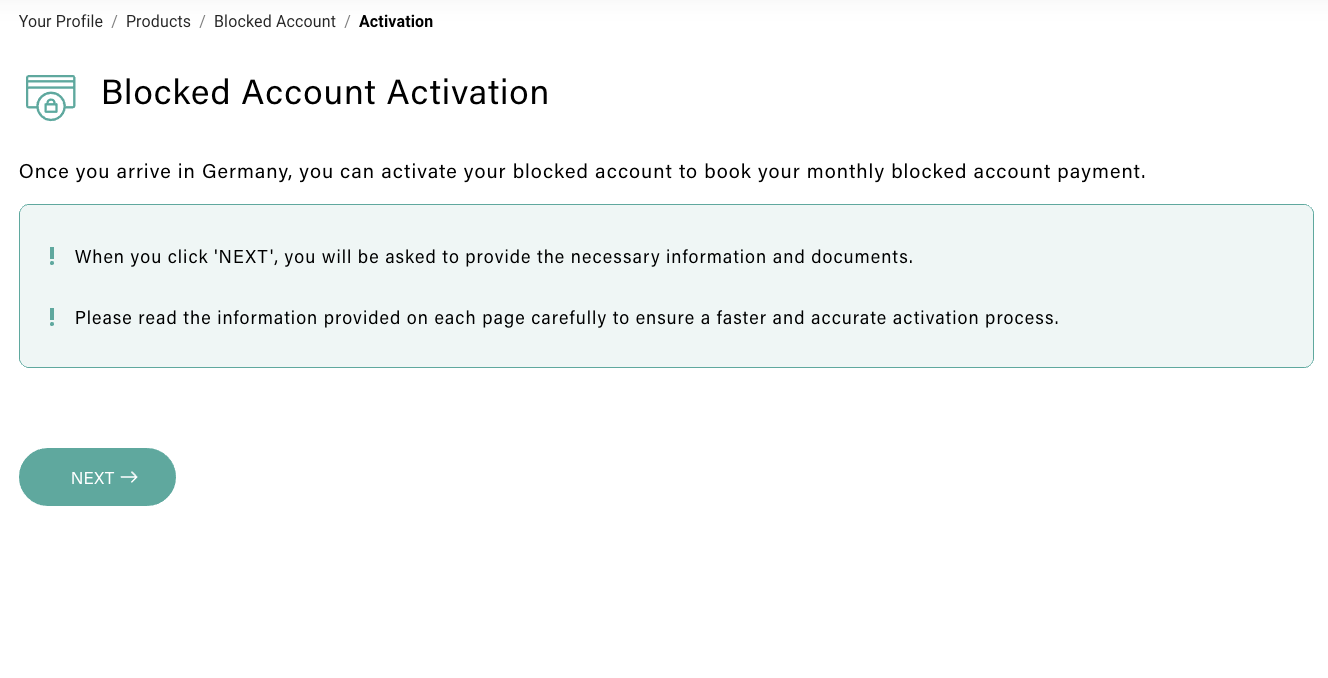 From this page on, you will be asked to provide relevant documents and information necessary for your blocked account activation. Please read the instructions carefully and submit the correct documents and information.
Please note that you may not be asked for all of the documents stated below.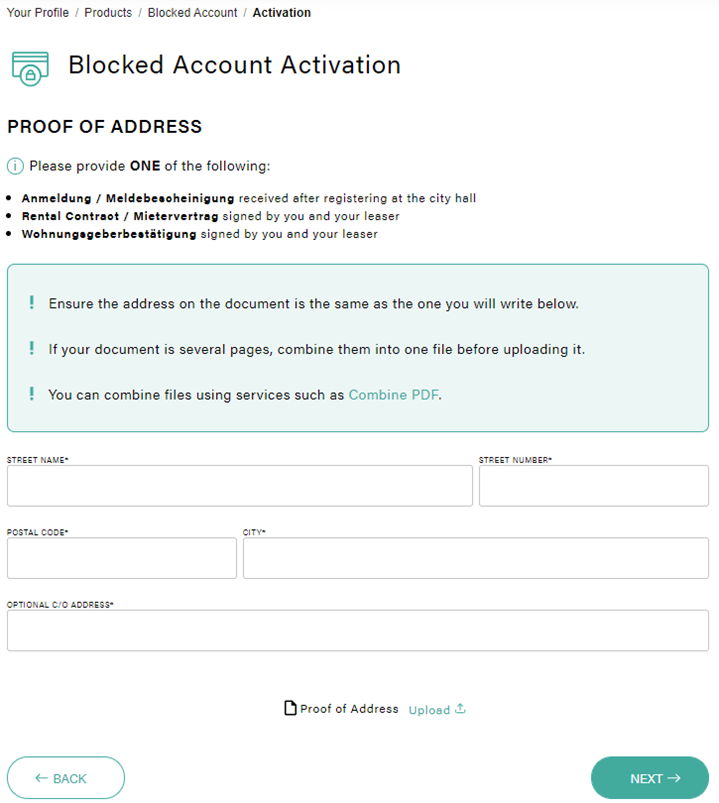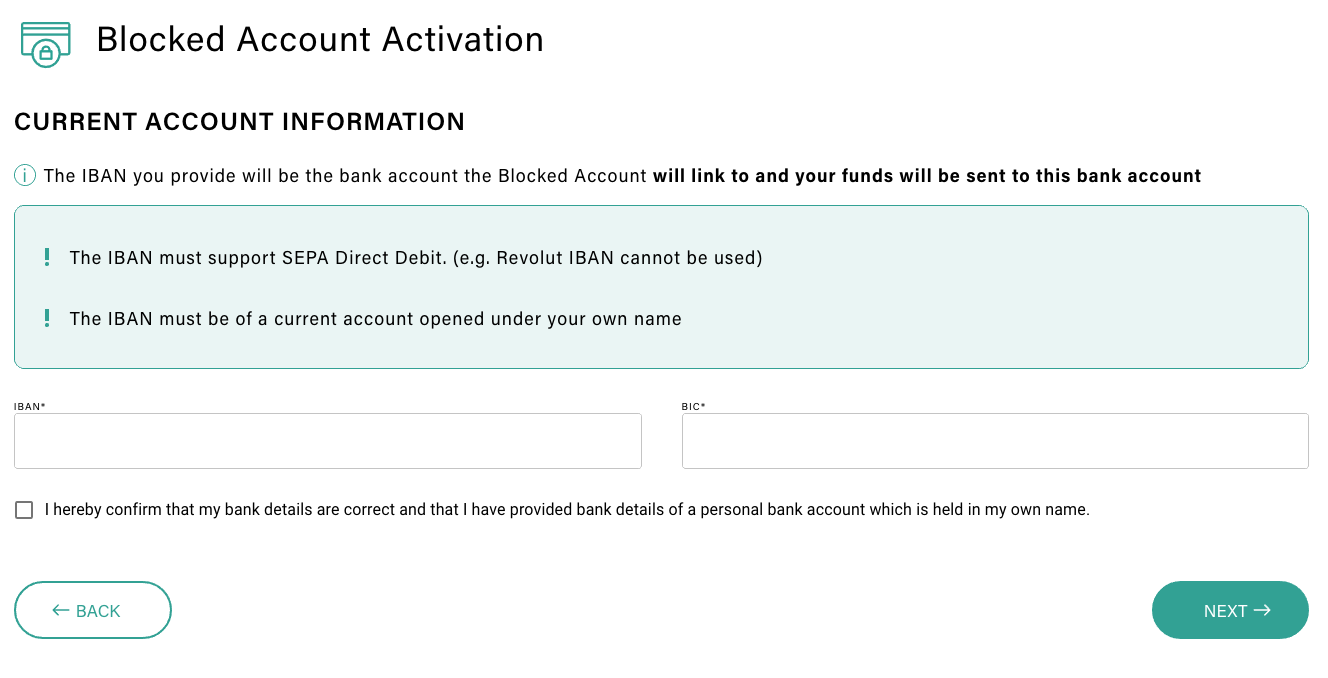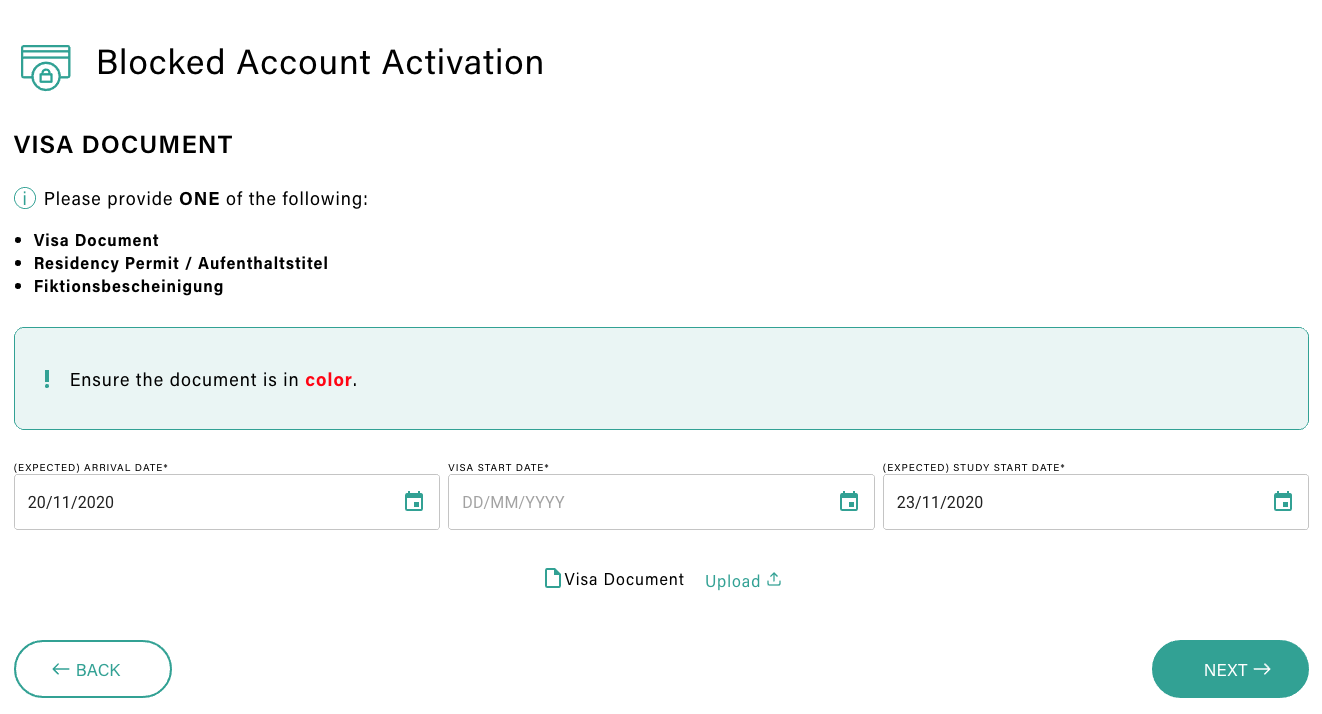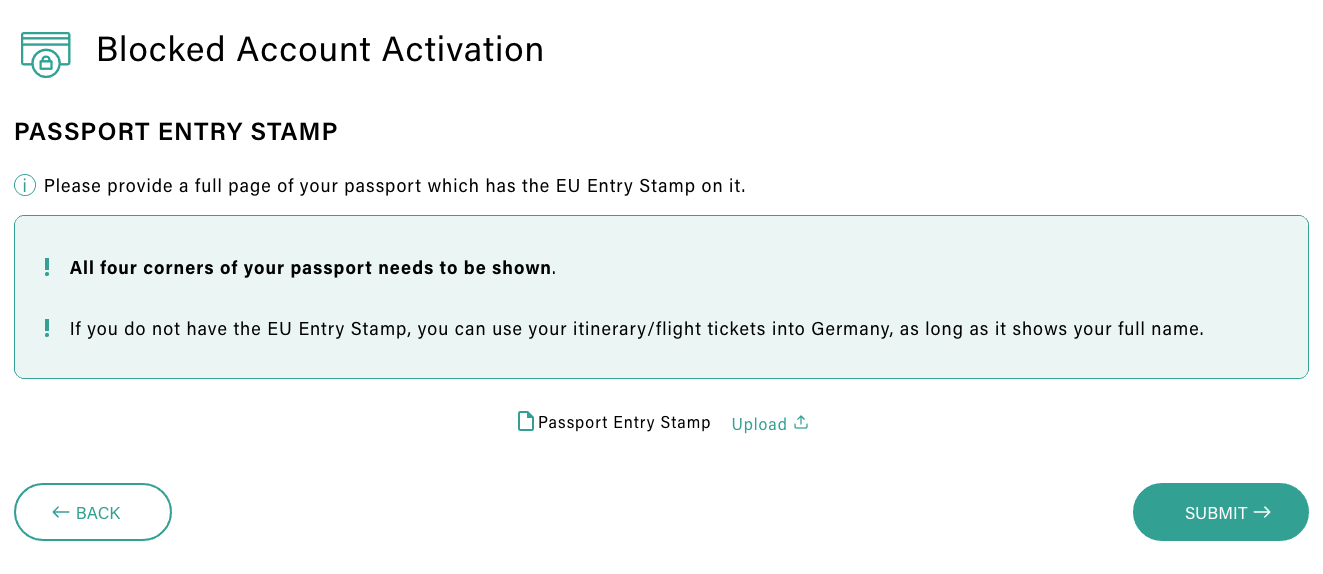 Once you have provided the needed information and you have uploaded the documents, please click the 'SUBMIT' button on the downright corner.
Step 3
Expatrio verifies activation requests on a daily basis and processes them the following day.
As soon as it has been verified that your documents are sufficient, we will activate your account the next working day. You will then receive your first monthly payout within 3-5 business days.
The following payouts are scheduled automatically for the first week of each month. Should you have transferred more than the required Total Blocked Amount, you will receive the excess amount with the first disbursement. Your buffer will be transferred with the last disbursement.